Trains halted after bomb alert in Austria's Salzburg
The train service at Salzburg's central railway station was fully suspended for about an hour around 15:00 (local time) (14:00 GMT) on Wednesday. A spokesman for Austrian railways (OBB), Christoph Gasser-Mair, told local media that the services were suspended due to a "police operation."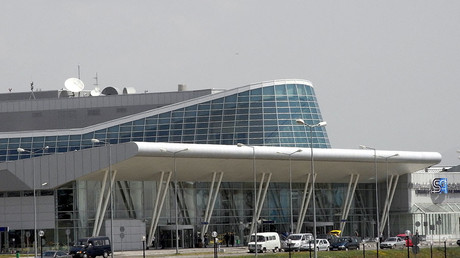 A police spokeswoman, Irene Stauffer, also confirmed to the Salzburg 24 news media outlet that the police were conducting an operation at the station. However, the area was not evacuated, according to local media.
The operation was reportedly prompted by a "bomb alarm." Police units with sniffer dogs were apparently deployed to the area. The officers cordoned off a certain area of the station as they conducted the search. Less than an hour later, they called off the alert, Salzburg 24 reported.
Around 15:42 (local time) (14:42 GMT), the train services were restored. The local media also reported that the suspected bomb threat turned out to be false. "There will still be some delays until railway traffic returns to normal," Gasser-Mair said as he confirmed that the alarm had been cancelled.
Earlier on Wednesday, an airport in the Bulgarian capital of Sofia was also briefly evacuated due to a security alert over a bomb threat. That threat was also later revealed to be a hoax.
Published time: 2018-01-10 18:01:00